ADREN BIVINS
Talent Number: 2407723
Location: Bainbridge, GA
Age: 71
Height: 6'8"
Weight: 330 lbs
Body Type: Body Builder
Hair: Salt & Pepper
Eyes: Brown
Bust: 55"
Waist: 44"
Hips: 46"
The Beginning
(Posted: August 2007)
The Laymen Brotherhood Second Chance Outreach Center, Inc. was started by the Rev. Adren Bivins, Sr. and his wife, Sylvia J. Bivins. This vision was given by the Lord to help young males who had discipline problems or those who just needed a mentor before getting into trouble. Most of the young men that are the target group of The Laymen Brotherhood come from broken homes and/or from families without a father figure in the home.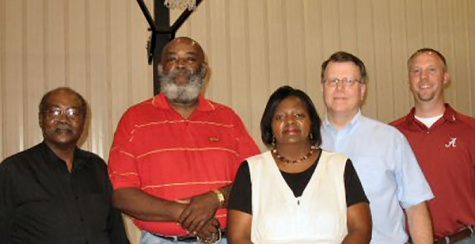 This ministry was started in the home of the Bivins' where they opened up their doors to at-risk youth that needed help and a place to stay temporarily. They Bivins' have two sons of their own who are now in college, but felt an ongoing need to reach out to their surrounding community.
The driving belief behind the Bivins' dream is that love starts at home first, then spreads outward to others. The Bivins home has been shelter to young males as young as seven years of age and as old as nineteen years of age. Residents of the Bivins home are provided hot meals, clothing, shelter, discipline, and spiritual mentoring.
---